.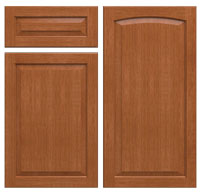 Features:
Imported Beech
Coffee Finish (7 Coats U.V. )
River Deluxe Arch
Roman Arch Wall / Square Base
3/4" Solid Wood Face Frame
1/2" Plywood Case & 3/4" Full Shelf
Concealed Hinges
Available Wall Cabinet 30" & 36" & 42" H
Ready-To-Assemble(Easy Assembling)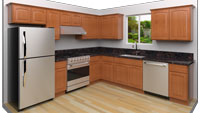 **Please note that majority of our hinges will be on the right side of the cabinet. A request to remove the original hinge from one side to another is available, but the original hinge holes will remain on the original side. Click here to see the sample
---
Support Documents
.
.