Build your Dream Kitchen Today - Free Kitchen Design
If you're thinking about remodeling your kitchen, you know that it can be a daunting task. There are so many decisions to make, from the style of cabinets to the type of countertops. That's where Sincere Home Decor comes in.
Sincere Home Decor is a kitchen and bath remodeling material company that offers free kitchen design services with 20-20 3D design software. Their team of experienced designers will work with you to create a customized kitchen layout that fits your unique style and needs.
The process is simple:
Contact Sincere Home Decor and schedule an appointment.
During the consultation, your designer will discuss your preferences and vision for your new kitchen.
Your designer will use the measurements of your kitchen and create a 3D model using 20-20 3D design software.
Once you've approved the 3D model, your designer will create a detailed plan that includes everything from the layout of your cabinets to the placement of your appliances.
They'll also provide you with a list of materials and finishes, so you can make informed decisions about the look and feel of your new kitchen.
Here are some of the benefits of using Sincere Home Decor's free kitchen design services with 20-20 3D design software:
You'll get a personalized design that fits your unique style and needs.
You'll save time and money by not having to hire a separate designer.
You'll get peace of mind knowing that your kitchen is being designed by experienced professionals.
You'll be able to see exactly what your new kitchen will look like before you make any decisions.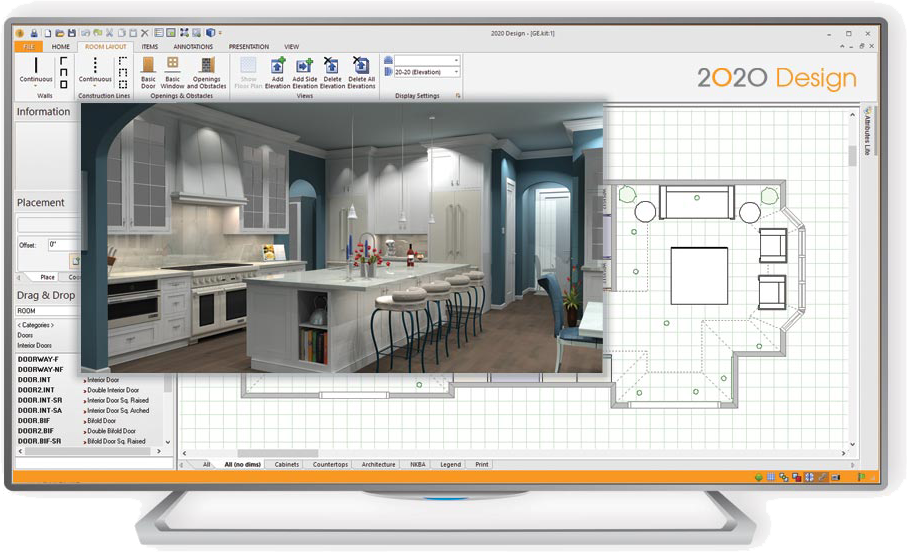 Here are some tips for providing your kitchen measurements to Sincere Home Decor:
Make sure to measure all of the walls, countertops, and appliances in your kitchen.
Be as accurate as possible with your measurements.
If you're not sure how to measure something, ask your designer for help.
Once you have all of your measurements, provide them to your designer in a clear and concise manner.
By following these tips, you can help ensure that your kitchen design is accurate and meets your needs.